What's Inside Your Tire?
Valves
| | |
| --- | --- |
| Schrader valve | Woods valve |
Presta valve
closed
Presta valve
open
Presta valve
with Schrader adapter


Types of Flats
Wheel Removal


Tire Removal
Inspection and Repair
Tire Inspection
Tire Repair
Patching
For more technical detail, see Jobst Brandt's comments.


Re-installing the Tire
Inflating the Tire
Seating the Tire
Re-installing the Wheel
Quick-release Wheels
Check the Brakes!


Prevention
Pressure
Airless tires
Tire Choices
The fastest road tires have a thin tread and sidewalls, in the interest of low rolling resistance. Tires with deeper tread resist flats better. It's your choice to make!
Tire Liners
Kevlar ®
Thornproof Tubes
Tire Savers


Tools
Pressure Gauges
Valve Adaptors
Pumps
You have 7 possible choices of tools to inflate your tires:
Cartridges
Compressors
Floor ("Track") Pumps
Foot Pumps
Frame Pumps
Mini Pumps
Tire Levers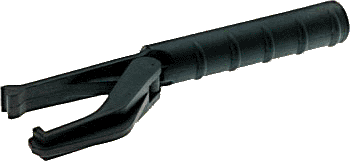 Patch Kits
Glueless Patches
Wrenches