[an error occurred while processing this directive]

raleigh cadent sport comfort bike bicycle aluminum tubing carbon fiber fibre ultegra 10 speed truvativ elita easton rally raleigh cadence 4.0 cadent performance comfort road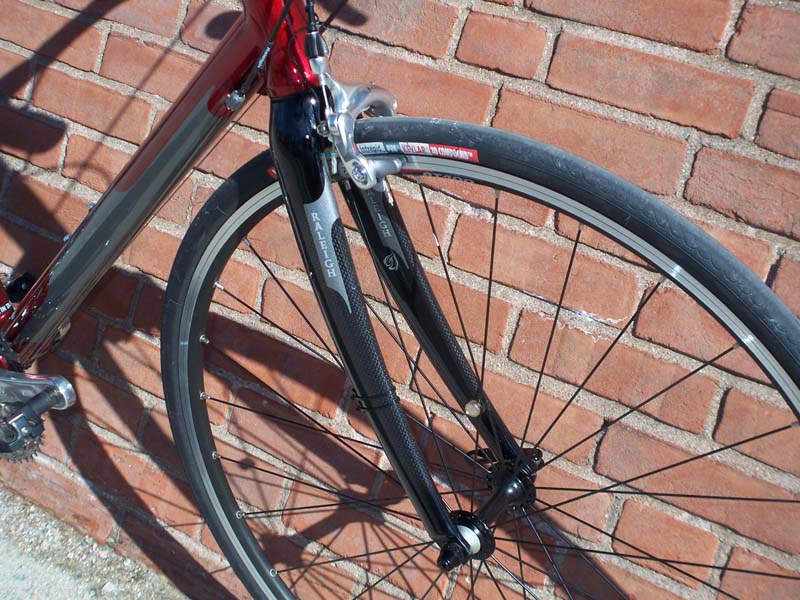 The fork is all carbon, with a 1 1/8" integrated headset.

It has Shimano Ultegra brakes, Derailers, Brifters and Cassette, Truvativ Elita two-piece crankset with external bearings.

The wheels are no-name hubs, with Alex AT-400 rims, 28 spokes front and rear. The Alex rims look very similar to my favorite Mavic rim, the Open Pro. 28 spokes is a fair compromise between traditional 32/36 spoke wheels and the currently trendy boutique wheels with far fewer spokes. I'm afraid that the current trend in road bikes is to treat the wheels as "disposable/consumable" parts like tires and brake pads.

Anyway, so far the wheels are holding up fine under my 235 pounds.
URL http://sheldonbrown.com/org/raleigh-cadent