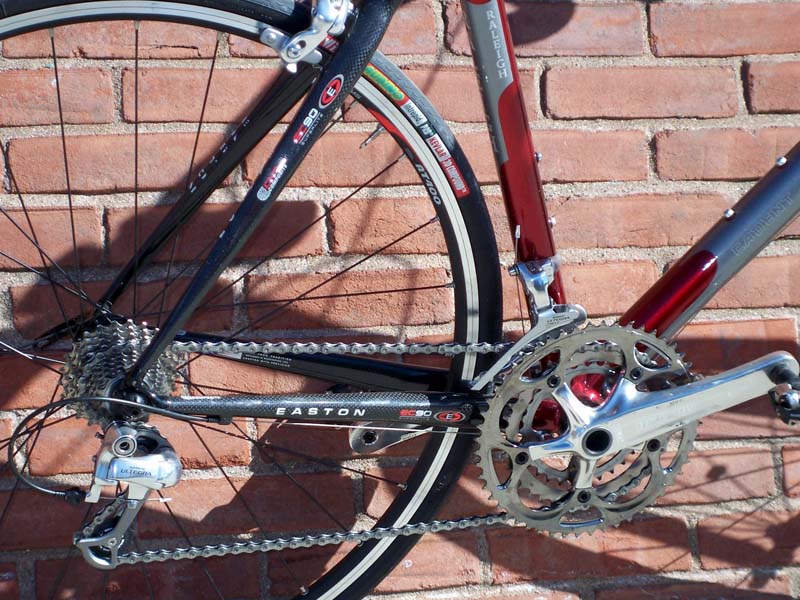 The Truvativ Elita crankset has 52, 42 and 30 tooth chainrings. This is atypical of 10-speed stuff, as Shimano's "10-speed" triple cranksets use a 39 tooth middle.

Personally, I think the 42 is a better choice, unless you are going with a super tight cassette. With the 12-25 that comes stock on the Cadent 4.0, I find I can climb most hills just fine in the 42, and can also cruise along pretty well in that ring with less pressing need to shift to the 52 than would be the case if the middle ring were a 39.

The crankset uses the two-piece, external bearing design pioneered by Shimano's "Hollowtech II" models. Works just fine and it is nice and light.
If you would like to make a link or bookmark to this page, the URL is:
https://www.sheldonbrown.com/org/raleigh-cadent/pages/raleigh-cadent05.html

Last Updated: by Harriet Fell