[an error occurred while processing this directive]

raleigh twenty 20 folding folder bicycle bike collapsible collapsible sturmey-archer xrf-8 8-speed internal gear hub raleigh 20 twenty folder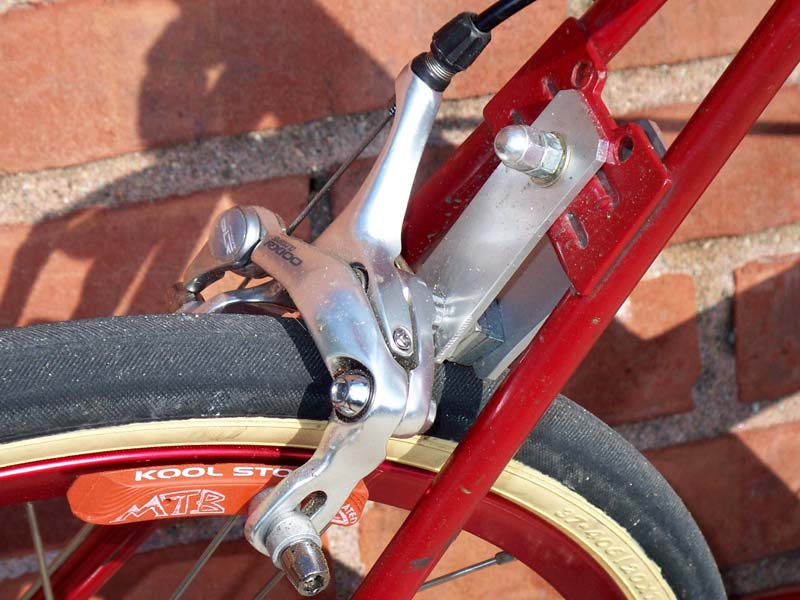 Since I no longer have the fixed gear as a backup "braking" system I had to install a rear brake. I did one of my home made "drop bolts" with a Shimano dual-pivot caliper, resulting in an extremely powerful brake.

Kool-Stop salmon brake shoes give super brake performance.
URL http://sheldonbrown.com/org/raleigh-twenty