In West Newton Since 1952 - On The Web Since 1995
E.A.I. "Superstar" Track Fixed Gear Sprockets (Cogs)!

All of the sprockets listed on this page work with 1/8" wide chain only.


Most fixed-gear sprockets have beveled teeth, that is, slanted on the points to allow the chain to feed on without getting hung up on the edge of the tooth if the chainline is slighly imperfect, or if the chain is a bit loose and swaying from side to side as it feeds in from the bottom.

Despite this, they commonly run a bit noisy and rough when first installed, until they have become "broken in."

E.A.I.'s premium "Superstar" sprockets have a unique, carefully engineered curve at the side of each tooth to make the chain feed smoothly and silently.

This is a very good thing, because these sprockets are hardened to a high degree, so if they needed to "wear in" it would take a loooooong time for that to happen.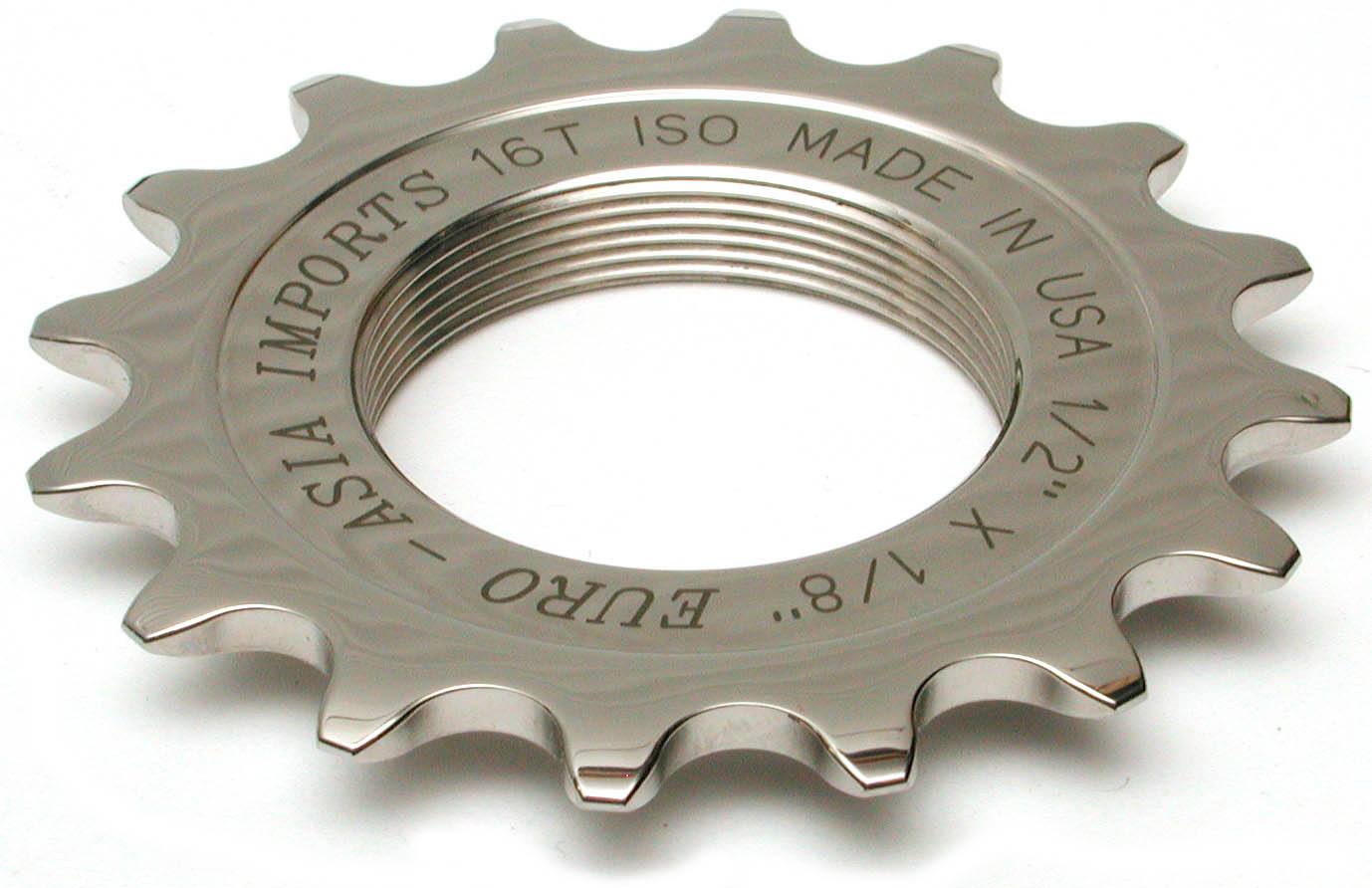 If you would like to make a link or bookmark to this page, the URL is:
http://harriscyclery.com/eai-superstar-track.html

Copyright © 2006, 2008 Harris Cyclery