[an error occurred while processing this directive]
Sheldon Brown's Photographs-Europe 1988-89
Navigating this site:
When you click on any of the small images, a second window will open up with a larger image, and information about the photo. When you are through looking at the second window, if you close the window (click on the box at the upper left) this page will still be there. This saves having to reload this index page each time you come back from one of the larger images.

Panorama, Paris, 1989
9 images from the Retina glued together. A 208k jpeg.
Chevreuse, France, 1988.
What's the plural of "deux cheveaux"?
Paris, Tour Eiffel, 1989.
Dampierre, Yvelines, France 1989
I built this bike.
Bishop's palace, Wells, England 1988.
Monet's garden, Giverny 1989.

A bit of photo-impressionism, using a home-made soft-focus lens, not computer trickery

(Not that I have anything aginst computer trickery!)

Paris, 1989.

I didn't have a tripod with me, so I propped my Retina IIc up on some coins.
"100 ans" celebrates the centenary of the Tower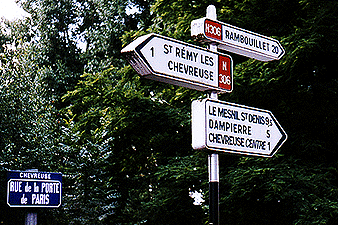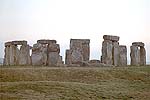 since December 26, 1995
Updated Monday, December 27, 1999 12:02 AM

If you would like to make a link or bookmark to this page, the URL is:
http://sheldonbrown.com/org/photos/index.html