This article has been split into two parts,
but I'm leaving this version in place for the sake of old links. See: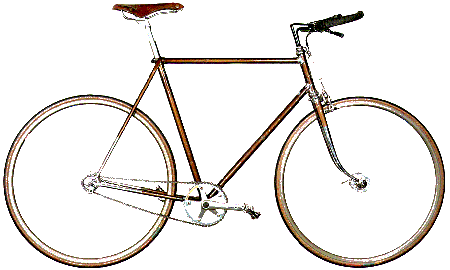 What is a Fixed-Gear Bicycle, and Why Would You Want One?
Fixed for Fun
Fixed for Fitness and Form
Fixed for Feel
Fixed for (e)Fficiency
Track Bicycles
Fixed-Gear Road Bicycles


(moved to a different page)
(moved to a different page)
Frames for Fixed-Gear Conversion
Road Bikes
Three Speeds
One Speeds
Mountain Bikes
Vertical Dropouts
Hub/Frame Spacing
Drivetrain
1/8" or 3/32" Chain?