[an error occurred while processing this directive]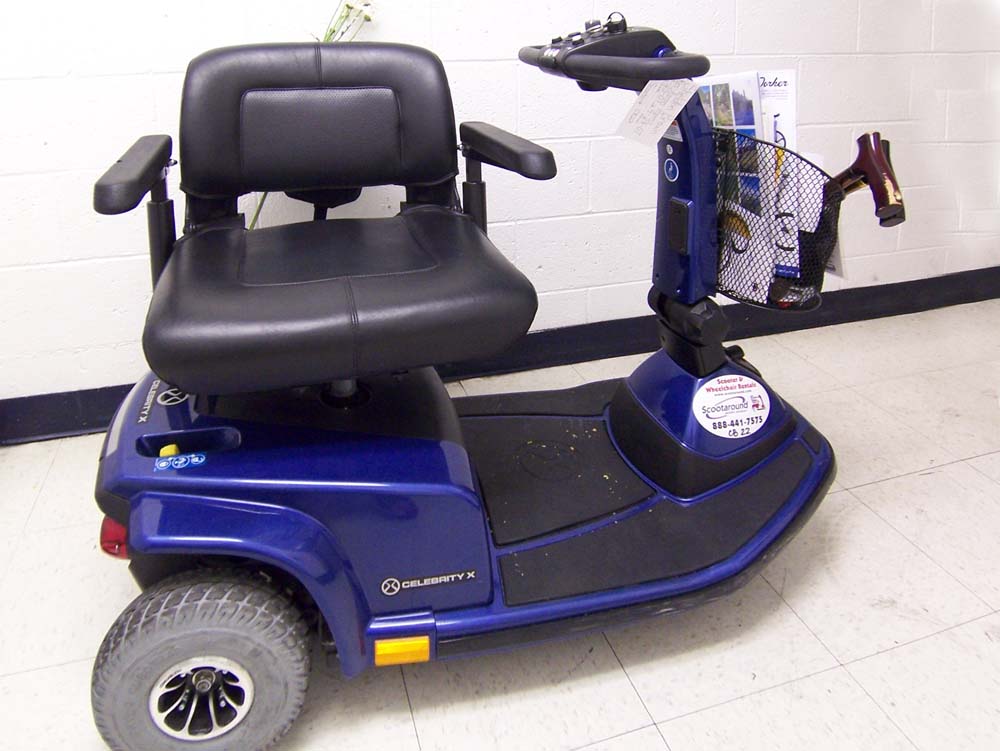 I rented this nice Celebrity X scooter from Scootaround, it was my transportation while I was in Las Vegas. I am a very happy Scootaround customer.

This scooter is bigger and less maneuverable than the Sonic model I have at home. A bit faster, though, I believe.
URL: https://www.sheldonbrown.com/lasvegas/2007