[an error occurred while processing this directive]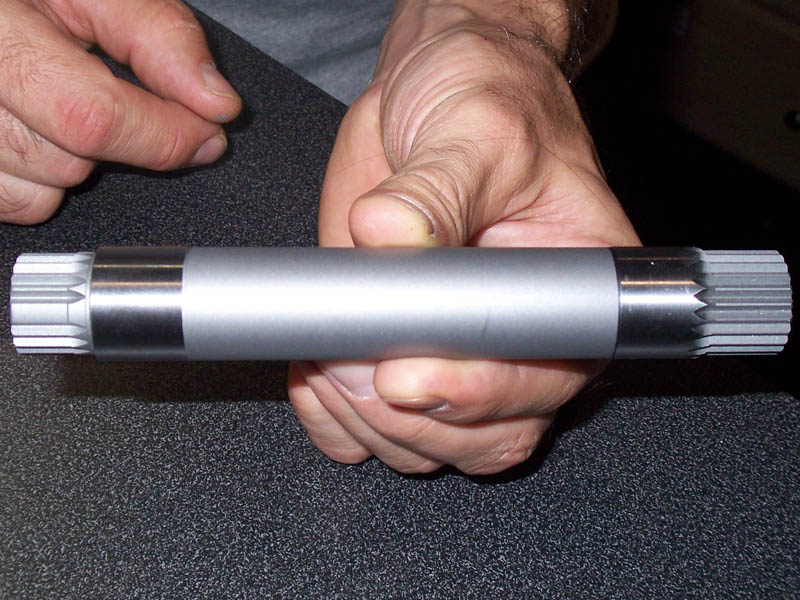 Surly's prototype crankset. This unit uses a 58 mm BCD spider to attach a larger spider for the outer rings. It is anticipated that you would be able to built this up as a 130/58, 110/58 or 94/58 triple. Since 58 mm BCD chainrings come as small as 20 teeth, this crankset should find great favor with touring cyclists and other fans of extremely wide range gearing.

The crank is a three-piece system, but intended for outboard bearing bottom brackets.
URL: https://www.sheldonbrown.com/lasvegas/2006