[an error occurred while processing this directive]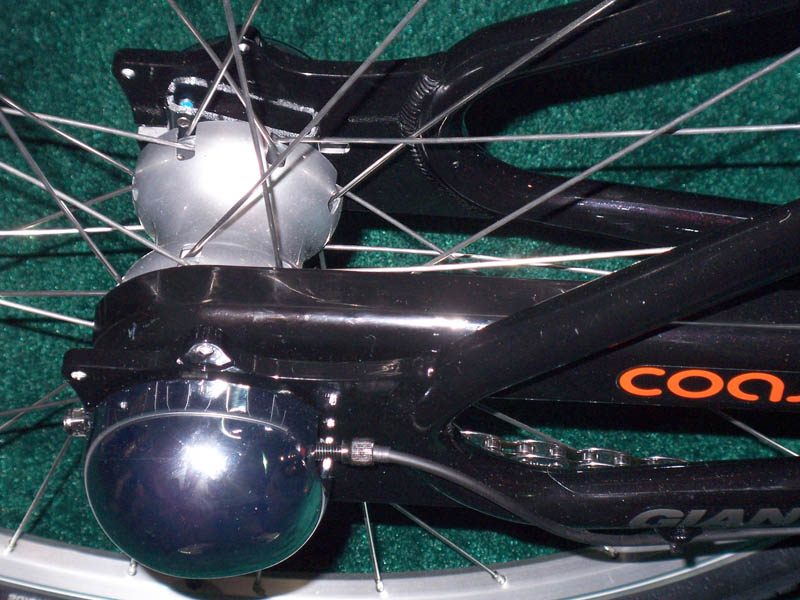 The Coasting rear hub is a 3-speed internal gear, shifted by an electronic system located in a frame-mounted box. The system gets its power from the front hub, a variant on the Nexus generator hubs, so there are not batteries to be concerned with.

The Coasting rear hub requires a special fork end to accommodate the anti-rotation hardware of the coaster brake (there is no visible brake arm.) The axle nuts are covered by decorative "hubcaps" and there are a lot of other styling features that characterize this group, even a rather cool looking special "streamlined" chain!
URL: https://www.sheldonbrown.com/lasvegas/2006