[an error occurred while processing this directive]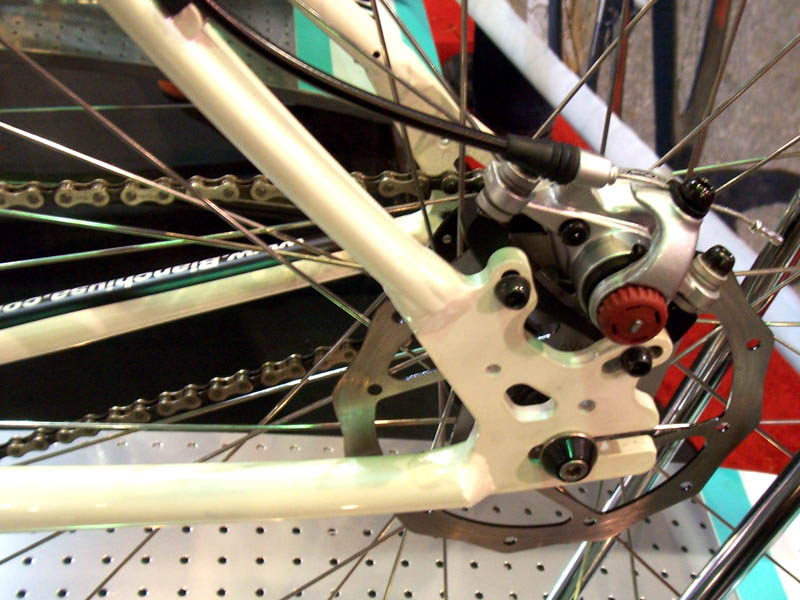 This year they've got three different singlespeed/disc mountain bikes and a singlespeed/disc cyclocross bike as well!

Using a disc brake means you can't use a flip-flop hub, so you'll be stuck with only a single gear option.

Also, as the chain wears and you move the wheel back in the axle slots, the relationship between the disc and the caliper will change, which is a Bad Thing.

If you combine a disc brake with an old-fashioned rear-opening fork end, as is currently fashionable, you have to undo the caliper just to fix a flat tire!
URL: https://www.sheldonbrown.com/lasvegas/2006