[an error occurred while processing this directive]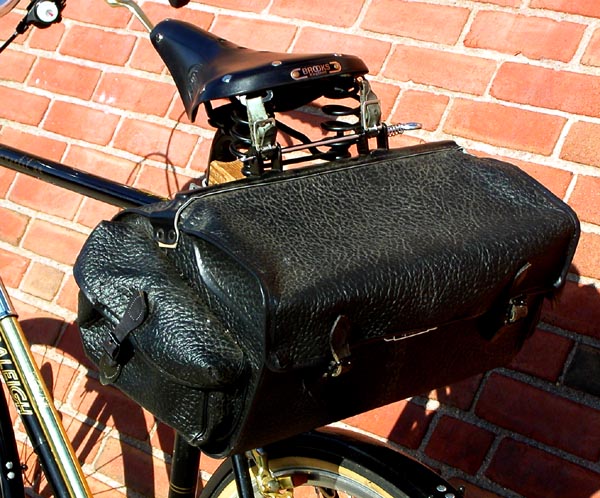 No "Superbe" could be complete without a sprung Brooks saddle. Since it is my intent to make this a bit sportier than the classic "All Steel" model, I went with the Champion Flyer. This is basically a B.17 with springs.

This bike also features an older Brooks Touring bag. It is a shame that Brooks stopped making bags, because they made some very nice ones.

This is a mid-level model, oilskin not canvas, but it does feature Brooks's patented quick-release system, which I like a lot.
URL http://sheldonbrown.com/org/raleigh-competition