[an error occurred while processing this directive]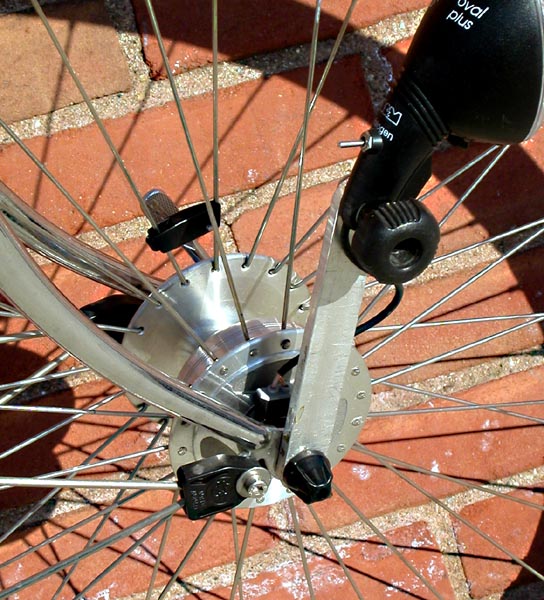 The bracket is home made from a piece of store-bought aluminum stock. It is held on by the quick-release skewer. The advantage of this is that the light and wheel come off as a unit, and can be easily moved, as a unit, from one bike to another.

The low placement of the lamp is desirable for a couple of reasons:

Because it is located below eye level, it is able to cast long shadows of rocks, potholes and the like, rendering them more visible.

The low mount also keeps it from being covered up by my rain cape in inclement weather.

Arguably, it could be better to have it on the left side, where it is visible to oncoming traffic without being shadowed by the wheel. However, the Nexus hub requires the wiring to attach on the right side, and this arrangement keeps the wire short and out of the way.
URL http://sheldonbrown.com/org/raleigh-competition