Revels. Inc. presents the 26th annual production of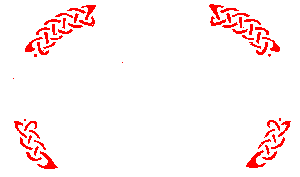 A CELEBRATION of the WINTER SOLSTICE
with TRADITIONAL and RITUAL
DANCES, CAROLS, PROCESSIONALS
and DRAMA
conceived and directed by
music director
WITH
John Fleagle
Les Cornemuses de Cornouaille
Sir Gawain and the Green Knight
(Masks by Ralph Lee)
Fesí Noz
Le Choeur de Quimper
Les Petites Chanterelles
Cambridge Symphonic
Brass Ensemble
The Pinewoods Morris Men
The Lord of the Dance
In Memorial Hall, Harvard University, Cambridge, at the intersection of Kirkland & Quincy Streets on the north side of Harvard Yard. The nearest subway stop is Harvard Sq., on the Red Line. The theater is wheelchair accessible.
16 PERFORMANCES
EVENINGS
DEC 13-14, 19*, 20-21, 26-28 AT 8:00 PM
MATINÉES
DEC 14, 21, 28 AT 3:00 PM
DEC 15, 22, 29* AT 1:00 PM
DEC 15 & 22 AT 5:00 PM
*ASL Interpreted performances, funded by the Cambridge Trust Company with signers Joan Wattman and Linn Staton.

TICKET PRICES
AND INFORMATION
PRICES*:$30/$23/$16
children under 12 & seniors over 64
$24.00/$16.00/$9.00
*tickets include $.50 Sanders Theatre restoration fee
BY MAIL ORDER
UNTIL DECEMBER 6TH, 1996, send orders with a stamped, self-addressed envelope to: The Christmas Revels, Suite 317, One Kendall Square, Bldg. 600, P.O. Box 9171, Cambridge, MA 02139. For further information and group sales (20 or more tickets), please call 617.621.0505, 9:00 a.m. to 5:00 p.m., Monday-Friday.
BY TELEPHONE CHARGE*
Beginning October 20th
SANDERS THEATRE: 617.496.2222
IN PERSON*
At All TicketMaster Locations, Cash Only!
At Sanders Theatre Box Office: open 12 p.m.- 6 p.m.
*Service charge added
REVELS TICKETS MAKE WONDERFUL GIFTS!

The Christmas Revels 26th Annual Winter Solstice Celebration returns to Sanders Theatre, Cambridge With Breton Theme, December 13-15, 19-22, 27-29.

The Christmas Revels, Cambridge's annual celebration of the Winter Solstice, returns to Harvard University's Sanders Theatre for a 16 performance run December 13-15, 19-22 and 26-29. This year's program takes us on a journey to 19th-century Brittany, in Northern France.

Set in a region rich in ancient stone circles and soaring cathedrals, this Breton Revels transports us, via the magic of storytelling, to an age of chivalry and romance, of bombardes and bagpipes, and the time of King Arthur and the Knights of the Round Table.

Master troubadour John Fleagle, formerly of Project Ars Nova and a frequent Boston Camerata soloist, rejoins the Revels in a featured role. The ultra-versatile singer and instrumentalist will be joined onstage by David Coffin and the 50-member Revels Chorus of adults and children, the Cambridge Symphonic Brass Ensemble, The Pinewoods Morris Men and some of the finest early instrumentalists in New England playing pipes, shawms, pennywhistles and Celtic harp.

New material abounds in this Breton Revels but some familiar carols and audience favorites will be included as will audience participation, a Revels hallmark. Besides singing with the cast, audiences will be invited to join in "Lord of the Dance", the rousing recessional that traditionally ends Act I. Other highlights of this yearís Revels include the 13th-century Abbots Bromley Horn Dance, with itís magical folk figures and haunting pipe and author/playwright Susan Cooper's adaptation of the Arthurian legend, "Sir Gawain and the Green Knight", featuring larger-than-life puppets designed by Ralph Lee, the award-winning puppet-maker and artistic director of the Metawee River Company in New York. This year"s show marks the fourth collaboration between the Revels and Lee, whose magnificent mythological creations were first seen by Revels audiences in the 1993 Scandinavian Christmas Revels.

Production staff includes George Emlen, Music Director; Virginia Morton, Production Manager; Berred Ouellette, Technical Director; Eric Levenson, Set Designer; Nancy Goldstein, Lighting Designer; and Heidi Heimiller, Costume Designer with costumes constructed by CostumeWorks. The production was conceived by Revels' Artistic Director Patrick Swanson who also serves as Stage Director.

Performance dates and times:
Friday, December 13th 8pm
Saturday, December 14th 3pm
Saturday, December 14th 8pm
Sunday, December 15th 1pm
Sunday, December 15th 5pm

Thursday, December 19th* 8pm
Friday, December 20th 8pm
Saturday, December 21st 3pm
Saturday, December 21st 8pm
Sunday, December 22nd 1pm
Sunday, December 22nd 5pm

Thursday, December 26th 8pm
Friday, December 27th 8pm
Saturday, December 28th 3pm
Saturday, December 28th 8pm
Sunday, December 29th* 1pm
* ASL Interpreted performances with signers Joan Wattman and Linn Staton.
Discounted tickets for the hearing impaired are available by calling Sanders Theatre at (617) 495-1642 (TTY).
Ticket Prices (all seats reserved):
Adults: $30.00, $23.00, ($16.00 partial view)
Children under 12 and seniors: $24.00, $16.00, ($9.00 partial view)
Tickets are available by mail order from the Revels office or can be purchased through TicketMaster at (617)931-2000 and the Sanders Theatre box office, in person or by telephone charge at (617) 496-2222. For more formation or to receive a ticket flyer, call the Revels office at (617) 621-0505 or e-mail us at

[email protected]

.
Revels address on the World Wide Web is http://sheldonbrown.com/org/revels.

Sanders Theatre is located on the corner of Quincy and Kirkland Streets, Cambridge. The theatre is handicapped accessible and is a five-minute walk from the Harvard Square T stop on the Red Line.
Updated November 7, 1996
url http://sheldonbrown.com/org/revels/christmas96flyer.html