[an error occurred while processing this directive]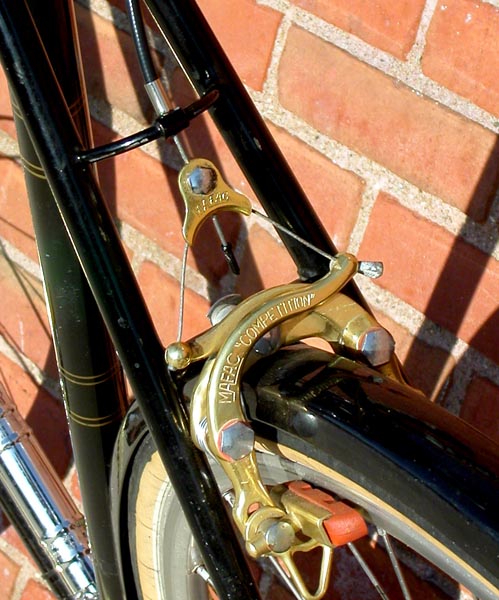 The gold anodized Mafac Compétition centerpulls were a lucky find, along with the matching Stronglight crankset. I have replaced the original brake shoes with Kool Stop salmon refills intended for use with older Campagnolo brakes.

The Shimano 7-speed rear hub came with a drum brake module, "Roller Brake" in Shimano's parlance, but I left this off. I rarely use the rear brake, and schlepping one around that weighs a pound and a quarter doesn't appeal to me. Besides, the gold Mafac is so pretty, and the frame already had the braze-ons for centerpulls.
URL http://sheldonbrown.com/org/raleigh-competition