[an error occurred while processing this directive]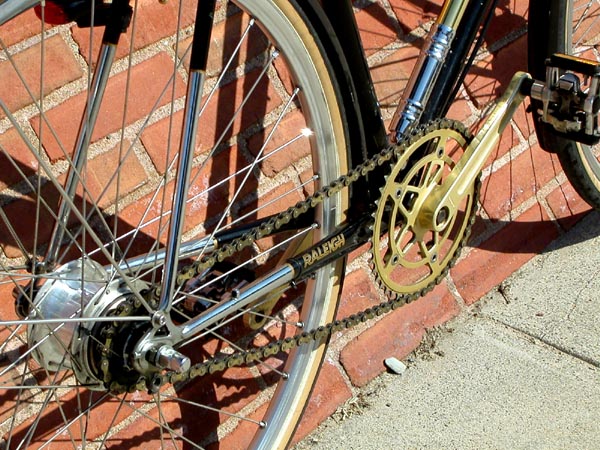 The drivetrain features a classic Stronglight crankset, with a 45 tooth chainring driving the 19 tooth sprocket on theShimano Nexus 7-speed internal-gear hub via a Regina Oro chain.

This provides gain ratios of: 3.0 to 7.3 (40 to 98 gear inches, 3.2 to 7.8 meters development.)

The pedals are Shimano PD-323s SPD on one side, plain cages for civilian shoes on t'other.
URL http://sheldonbrown.com/org/raleigh-competition