In West Newton Since 1952 - On The Web Since 1995
Search Our Catalog at harriscyclery.net:
Handlebar Tape and Plugs from Harris Cyclery

Brooks Leather Tape $69.95
Perforated leather tape with cork end plugs.

Available in four colours to match your Brooks saddle:

Black
Honey (lower left)
Antique Brown
Green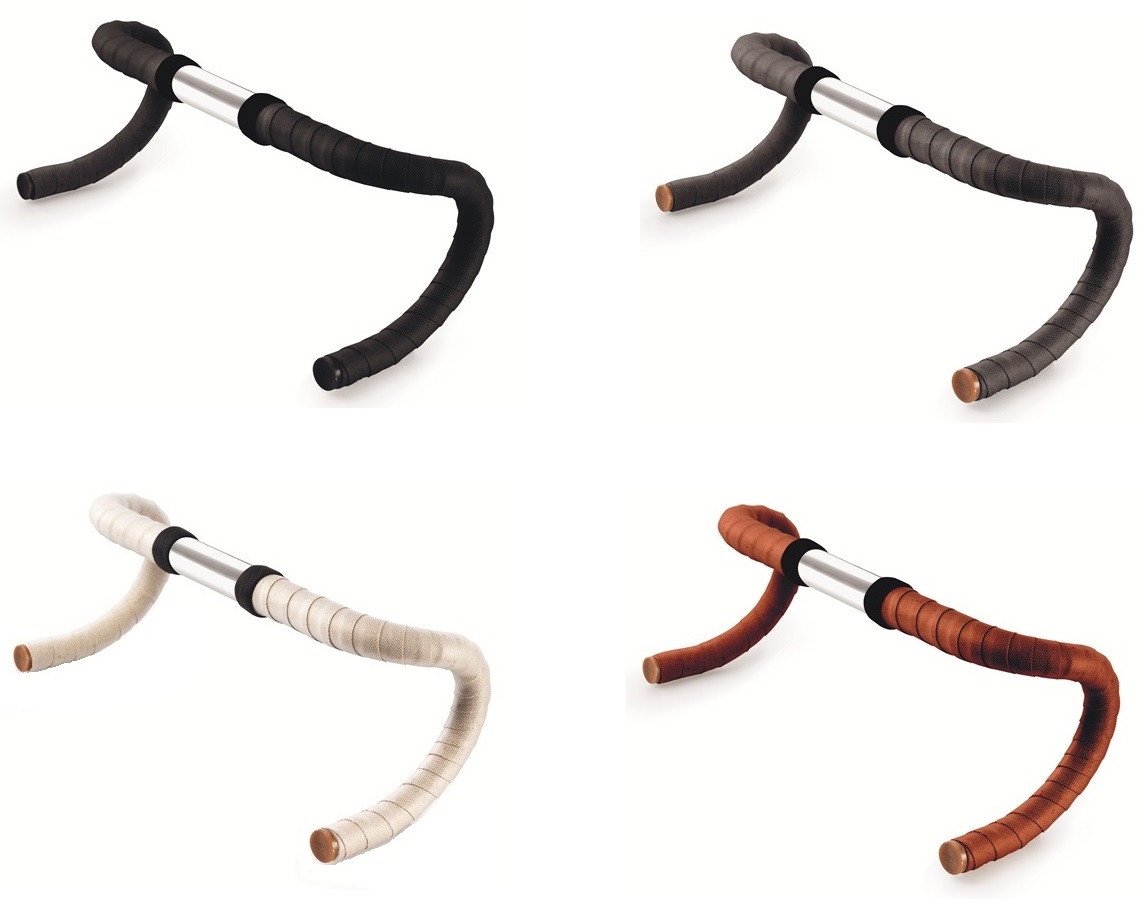 Brooks Cambium Tape $49.95
The Cambium Bar Tape is made from organic cotton canvas to perfectly match the colours of the Cambium and features the new natural rubber Bar End Plugs which guarantee performance and ease of use.

The new rubber Bar End Plugs provide steadfast closure, sealing up your tape and handlebar against the elements.

Available in four colours to match your Brooks Cambium saddle:

Black
Slate
Natural
Rust


Cinelli Cork Tape $15.95/set
A Best Seller!

Classic cork tape set does one full handlebar.
Includes plastic end plugs.

Tressostar Cloth Tape $4.95/roll (2 rolls needed per bike.)

Black - Blue - Red - White - Yellow - Brown - Orange! - Green! - Grey!
Made in France

Velox Handlebar Plugs Black: $4.95/pair.
Made of rubber.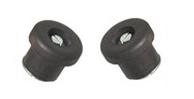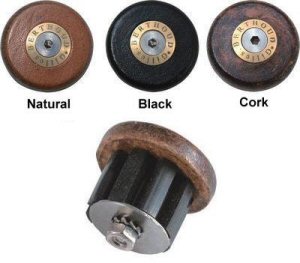 Gilles Berthoud Leather Handlebar Plugs $17.95/pair.
Designed to match the Gilles Berthoud leather saddles. Fits road handlebars

Available in:

Black
Natural
Cork Finish


Nitto End Plugs $16.95/pair
Aluminum handlebar end plugs in anodized colors.

Designed to fit road handlebars

Available in:

Black
Red
Blue
Silver