Sheldon Brown's Journal
November-December 2007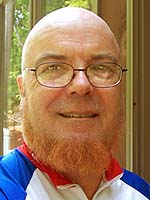 This page is my attempt at a personal journal. I guess you could call it a "blog" though that term had not been coined when I started.
While I'm mainly writing this for the benefit of my kids, I'm leaving it public for anybody who cares.
This endeavor was largely inspired by the similar journal "DaZe & QuirKs" by my friend and neighbor, Sean Smith.


November 7, 2007
How could those stupid bean counters cancel this wonderful show? We now own all 3 seasons on DVD. The title character played by Kristen Bell is absolutely adorable, and Enrico Colantoni is great as her dad. The relationship/chemistry between them is delightful, and the dialogue is so snappy and clever. I'm really going to miss this one.
November 8, 2007
Film: (HBO) The Deal Stephen Frears, 2003

Political film about the relationship between Tony Blair and Gordon Brown in their days as young back benchers. I liked it, but if you're not reasonably up on British politics, you might not.
November 10, 2007
Concert: Boston Symphony Orchestra Berg: Violin Concerto; Mahler, Symphony #9. James Levine, cond., Christian Tetzlaff, Violin

This was a great concert. I had not known the Berg Concerto, but really liked it. The Mahler is possibly my all-time favorite piece of music. Levine and the BSO did a great job of it.
November , 2007
YouTube Video: Jerry Bryant Crossing the Line

I made this video over a year ago at one of the M.I.T. Chantey Sings. Finally got around to asking Jerry for permission to put it on YouTube.

Crossing the Line is a very fine song that Jerry wrote, even though you might think it was traditional. It describes the time-honored initiation ritual for sailors crossing the Equator for the first time.

Gilbert & Sullivan: Yeomen of the Guard

I thought my days of performing on stage were over, but I spoke to the folks putting on the upcoming Sudbury Savoyards production of Yeomen of the Guard, and they believe they can work aroud my gimpiness! I did a production with them 5 years ago, Patience. I'll just be in the chorus, but it's better than nothing.

Went to the auditions tonight. Heard a bunch of the folks trying out for lead roles, and I was VERY impressed with the quality of the singing of all of the candidates. This should be a terrific show. Yeomen has probably the best music of all of G & S, with the possible exception of Iolanthe. The show goes up from February 22 to March 1, 2008.

Back to:


Books reviewed on this page:

Plays:
November 29, 2002
Lorraine Bracco
The Graduate
November 23, 2001
Helen Mirren, Ian McKelln
The Dance of Death-August Strindberg
September 30, 2000
Tova/Black Box Theatre, Cornell University
The Maids-Jean Genet
May 30, 2000
Kelsey Grammer/Colonial Theatre
Macbeth
May 26, 2000
The Huntington Theatre Co.
King Hedley II
September 3, 1999
The Publick Theatre
Nine
August 21, 1999
Orange Tree Theatre, Ithaca, N.Y.
Sonata
August 13, 1999
Firehouse Theatre, Ithaca, N.Y.
Sister Mary Ignatius Explains it All For You
May 22-29
Newton South/North High Schools
Richard III
December 18, 1998
Newton North High School
The Bone Violin, May Flies
November 12, 1998
Newton North High School
To Kill a Mockingbird 052999

Travels:
September 25-28 , 2007
Las Vegas, Nevada
August 18-25, 2007
Truro, Cape Cod, Massachusetts
November 22-26, 2006
Plantation, Florida
September 25-28, 2006
Las Vegas (Interbike)
June 10-20, 2006
Santa Cruz, California
May 5-7, 2006
Aurora, Indiana
November 23, 2005
Plantation, Florida
September 26-29, 2005
Interbike, Las Vegas, Nevada
August 26-28, 2005
'Bentride 2005, Bath, N.Y.
July 21-24, 2005
Family Reunion, Saratoga Springs, N.Y.
April 29, 2005
Cirque de Cyclisme, Greensboro, N.C.
February 16, 2005
Indianapolis
November 24, 2004
Plantation, Florida
October 8, 2004
Santa Cruz, California
October 4, 2004
Las Vegas, Nevada
June 8, 2004
France, England
December 22, 2003
Halifax, Nova Scotia
November 27, 2003
Florida
October 31, 2003
Potomac, Maryland
October 10, 2003
Las Vegas, Nevada
September 21, 2003
New York, N.Y.
November 27-30, 2002
New York, N.Y.
October 8-13, 2002
Evanston, Illinois
October 4-8, 2002
Las Vegas, Nevada
July 3-9, 2002
Canso, Nova Scotia
May 24-27, 2002
Long Island, New York
November 21-24, 2001
New York City
October 16-19, 2001
Cape Cod, Massachusetts
September 29-October 3, 2001
Las Vegas, Nevada (Interbike Show)
June 16-23, 2001
Nags Head, North Carolina
October 5-14, 2000
Evanston, Illinois
September 30-October 2, 2000
Ithaca, New York
June 22-25, 2000
Urbanna, Virginia
October 7-13, 1999
Chicago/Evanston, Illinois
August 19-28, 1999
Ithaca, New York
August 12-13, 1999
Ithaca, New York
July 23-25, 1999
Bridgeton, Maine
November 25-28, 1998
Fort Lauderdale, Florida
1988-89
France, England
1980
Yucatan, Mexico
1975
England, Belgium, Yugoslavia, Turkey

Since November 8, 1998

If you would like to make a link or bookmark to this page, the URL is:
http://sheldonbrown.com/org/journal/journal-0711.html