<!- flooble ->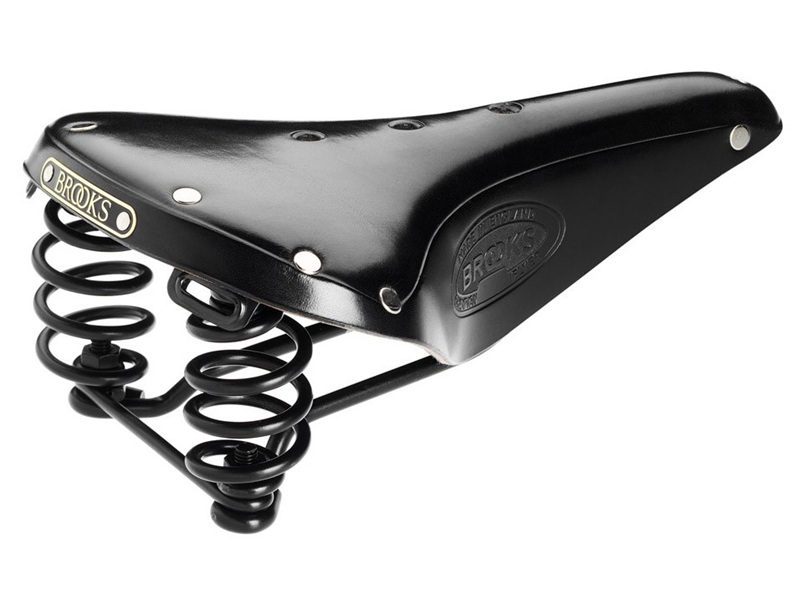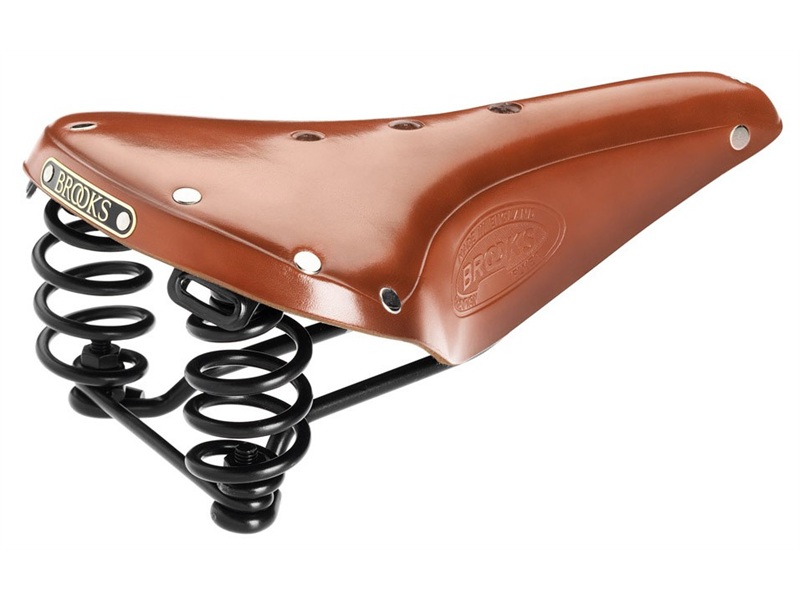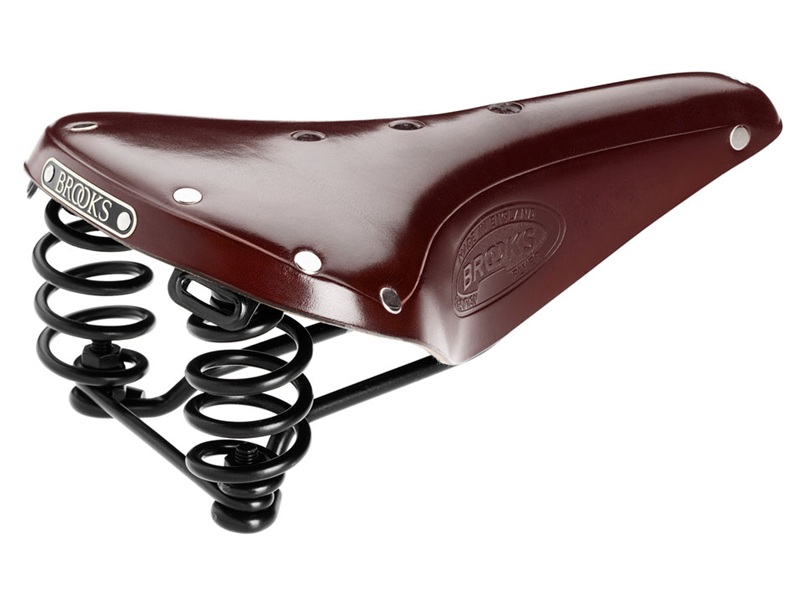 The Flyer
The Flyer has the same basic shape as the B17 but for extra comfort on rough roads, it is equipped with springs..

The Flyer is most appropriate for cyclists who set their handlebars about the same height as their saddles, or perhaps a bit higher.

The Flyer features bag loops to permit the use of a traditional English-style touring bag.

| Length | 275 mm |
| --- | --- |
| Width | 170 mm |
| Weight | 860 grams |
Flyer Standard
Flyer Special
The Flyer Special is to the standard Flyer as the B.17 Special is to the B17 standard.

It has large, hand beaten copper rivets, and skived (beveled) edges on the "skirt" area.
Flyer Special "s" Women's Version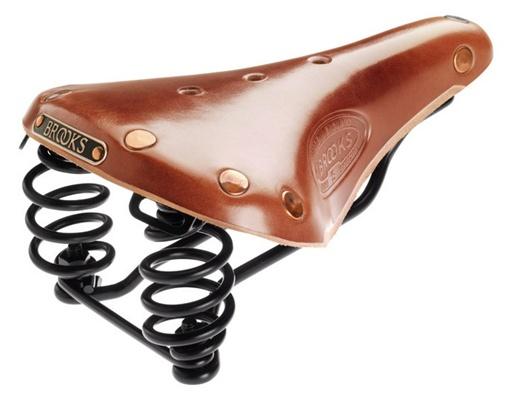 The same as the Flyer Special but with a shorter snout.

This version is primarly intended for women who plan to ride wearing a skirt.

Black $179.95

Honey SA155A $179.95

Antique Brown SA155C $179.95

Aged Flyer
In years gone by, technicians, allied to the Tour riders, would purchase Brooks saddles, disassemble them and massage the hide so their oils, wines and other secret potions penetrated the leather. These solutions conditioned the leather's structure and meant a softer, more comfortable rid could be enjoyed.

The new range of Brooks Aged saddles are again manufactured using only the finest natural products. Specially formulated waxes and balms are skillfully worked into the hide resulting in a more comfortable riding experience, requiring less break-in time. One colour only, natural, un-dyed leather.
Natural, un-dyed leather SA160 $139.95

Flyer Imperial w/ Relief Cut-out
In the 1890 Brooks catalogue, the oldest in the their archive, Brooks presents most of the saddles with the "registered cutting, a sure preventive to all perineal pressure".

Over 100 years ahead of todays saddle manufacturers, John Boultbee Brooks had already found the solution to a nowadays well known problem.
SA081 $149.95


Brooks Proofide saddle dressing:


If you would like to make a link or bookmark to this page, the URL is:
http://harriscyclery.com/saddles/brooks-flyer.html
Copyright © 2005, 2008, 2010,2014, 2015 Harris Cyclery